BONUS GIFT OFFER! When you sign up for a 30 minute consultation, you'll receive my "Build Your Email List BEFORE Launching Your Product" ebook.
Client Testimonials

Acuity is the Master of My Schedule

Sharron Mackison
"My business had grown but my processes were still manual, inefficient and increasingly time-consuming. I was looking for a way to automate client appointments, and to move from an outdated manual mail list but had no idea where to start, so when I heard about the Client Connection Toolkit, I signed up right away. I talked to Janice about my needs and was so reassured to learn that smart professional solutions could be easier than I thought.
Having someone who's a real expert, who puts it altogether step by step, has saved me time in setting up. I needed professional solutions for delivering therapy and professional supervision sessions, coaching programs and strategy sessions. The Client Connection Toolkit lets me do that, and automatically takes care of time-zone conversion for client appointment scheduling, secure online meetings, and secure payment. Easy for me, easy for my clients. I love it.
Counsellor, Clinical Hypotherapist, Professional Supervisor, Coach, www.wellspringsclinic.com.au
Paula High-Young
As I was beginning my business, I didn't have a good way for clients to schedule time with me. Scheduling clients felt amateurish. Coordinating time zones was a nightmare. Then Janice told me about Acuity. There is something almost magical about having the right tools for the job. Within about a week of using it, I began to FEEL more professional. It felt so powerful to finally step confidently into my business.
Now I have an efficient way for clients to schedule with time-zone clarity, and receive e-mail reminders. It syncs with my iCalendar, so I can track my various appointment types. And I "block off" chunks of time for research, client work, or family. Since I can take payments as client schedule, I've already more than paid for it. I'm earning more now than before I found Acuity. I love Acuity.
Holistic Wellness Coach, www.HolisticWellnessWriters.com
Acuity is an online scheduling management software that in my opinion, is the perfect "Master of Your Schedule" tool. Using a robust online scheduler helps business owners, coaches, consultants, and other service-based entrepreneurs effectively manage their schedule.
And—it increases the likelihood your POTENTIAL clients will show up for their strategy session and become your ACTUAL clients.
In case you've not heard of Acuity Scheduling, or me, here's the scoop.  
I love Acuity -- it's my MASTER OF SCHEDULES. It keeps me on track and makes my life so much easier. Acuity Scheduling helps me communicate with clients, simplify my workload, and organize and grow my business in countless ways. I've used many business tools over the years. But as soon as I tried Acuity Scheduling  . . . WOW!   
Yep, I'm in love and I swear it loves me back. I use it daily because it's the perfect business tool for small business owners, coaches, consultants, freelancers, and entrepreneurs, and that's why I recommend Acuity Scheduling to my clients. I offer my 60-day coaching program called, "Client Connection Toolkit," to help them set it up, because I know how much it will help them.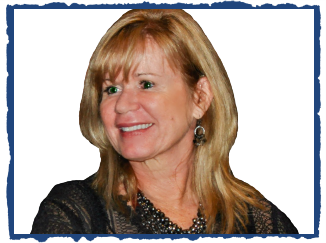 Janice Hurlburt Online Management, Owner
Client Connection Toolkit Coach